Chief Editor Onkod Radio Essayist Covering Somali Journalists Syndicate SJS Humanitarian Crises Human Rights Activist.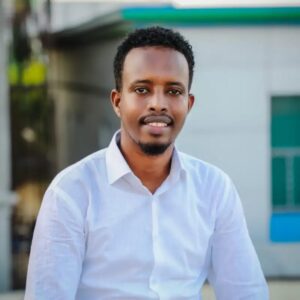 Mohamed Jibril is a journalist covering politics, humanitarian and security. He has been in the media for nearly a decade. He is expertise in communication.
Mohamed has written for several national and international publications with a focus on humanitarian and development. He holds a degree in Mass Communication. and several certifications in data analysis and data journalism.
Contact us mohamed.jibril@sjsyndicate.org
Twitter https://twitter.com/mohamedjibrile
Facebook https://www.facebook.com/Mo.jibrilm
Instagram https://www.instagram.com/mohamedjibrile